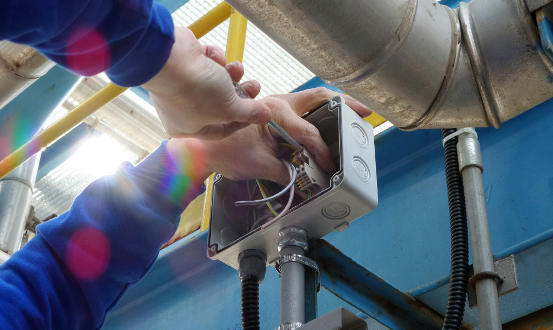 Bulkley can handle most any project, from the smallest service call to major wiring projects. Our team of electrical contractors is trained in all aspects of electrical projects and will make sure than any project is completed to the highest standards and that no detail goes unchecked.
When you need an electrician you can really trust, call Bulkley. We'll follow through and get it done right. Just ask some of our customers including Natural Grocers, Montana City School, Glacier Bank, Unionville Volunteer Fire Department, Great Divide Dental, Nash Spine and Rehab, and more.

COMMERCIAL
We have the organization, knowledge, equipment and resources to meet your goals and expectations.

RESIDENTIAL
Providing installation, maintenance, or repair of your house wiring system. We also provide electrical outlet installation.

REMODELS
We can provide expert electrical service as you remodel your project, as well as get your property up to electrical code.

NEW CONSTRUCTION
Our proven skills insure projects are delivered on time, within budget, safely and at the highest quality.

LIGHTING RETROFIT
Make your lighting more energy efficient by upgrading lamps or fixtures. Energy savings can offset project costs over time.

SERVICE CALLS
Our skilled electricians are ready to provide you with professional solutions to your electrical problems.
1307 Orange ave Helena, MT 59601
Office & EMERGENCIES (406) 442-9408
office hours
Monday–friday 8:00 am–4:30 pm